Weight Loss Program Specialist
Primary Care Practice located in Chattanooga, Hixson, East Ridge, Cleveland, Dunlap, Sale Creek, & Jasper TN
As an urgent care clinic, Fast Access Healthcare — with seven locations in Chattanooga, Tennessee, and the surrounding suburbs — offers several onsite diagnostic tests to help expedite a diagnosis. That includes ultrasounds, which are available at a number of the urgent care facilities. Whether you want to check on the health of your baby or have concerns about your heart, Fast Access Healthcare welcomes walk-ins, or you can schedule an appointment online to meet a caring healthcare professional and have an ultrasound.
Weight Loss Program Q & A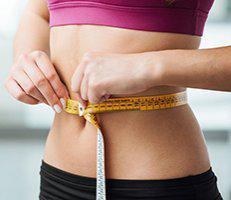 What is a medical weight loss program?
The medical weight loss program at Fast Access Healthcare is based on sensible diet practices with realistic goals. However, it's not a fad diet. The staff at Fast Access Healthcare aims to go the extra mile, especially when it comes to helping you lose the weight.
Not everyone loses weight the same way, and the weight loss coaches work with you one-on-one to develop a plan that fits your specific needs and lifestyle.
Besides diet and nutrition counseling, the doctors at Fast Access Healthcare may also prescribe medication to help you reach your weight loss goals. Why don't fad diets work? Fad diets don't work because they don't teach you how to eat right for the rest of your life.
These types of diets promote weight loss by drastically cutting calories through omission of certain foods or food groups. These restrictions make these diets very difficult to follow long-term. Additionally, fast weight loss usually results in more water and muscle loss than fat loss.
The medical staff at Fast Access Healthcare knows that fad diets don't work, which is why they take a more holistic approach to weight loss that's aimed at helping you make long-term lifestyle changes. What are the benefits of doing a medical weight loss program? Losing weight is more than eating less and moving more, it's also about getting your heart and mind in the right place. As medical professionals that take a more holistic approach to medicine, the team at Fast Access Healthcare consider your body, mind, and spirit when developing your weight loss plan so you have all the tools you need to succeed. The program also offers regular support as you go through your weight loss journey to help you identify what works and what doesn't, and help you successfully navigate through any potential pitfalls. And once you reach your goals, not only does the staff cheer on your success, they continue to work with you to help make sure you keep the weight off. If you're ready to lose the weight and keep it off, let us help you. Call or book an appointment online to talk to one of our weight loss specialists.