Chattanooga's No. 1
choice for primary care
Mental, physical, and spiritual health addressed in the whole person.
Fast Access Healthcare is a primary care clinic. Besides your annual check-up, the doctors can help you manage any of your medical conditions including diabetes, high blood pressure, and heart disease. The clinic also offers a medically-supervised weight loss program. For employers, Fast Access Healthcare provides corporate flu clinics and corporate drug screenings. The professional staff can also come to your place of business for onsite healthcare for your employees. The clinic also offers treatment for pain management, including trigger point injections, joint injections, and TENS units. (These injections are by appointment only).
Covid-19 Testing
And Treatment
Covid-19 Testing And Treatment
Fast Access Healthcare is not your typical walk-in clinic. With seven locations throughout Chattanooga, Tennessee and the surrounding suburbs — including Hixson, Sale Creek, Cleveland, Dunlap, and Jasper, Tennessee — the staff at Fast Access Healthcare strives to provide high-quality primary care in the urgent care setting.
The mission of Fast Access Healthcare is to provide quality healthcare in a safe, secure, and trustworthy environment. They offer a wide range of services to meet your immediate health needs, ranging from treatment for a nagging cough to stitches for small lacerations. They do all this while considering your holistic, natural, and spiritual focused medicinal beliefs. Need medical care but concerned about exposure to coronavirus? FAH cares! Our protocol includes isolating potentially contagious patients to a single exam room and fast-tracking them to avoid waiting room exposure, as well as an aggressive professional cleaning regimen after every patient. If you have fever, think you may have been exposed to coronavirus, or exhibit one or more symptoms, please call the office to check in from your car. If your health prevents an office visit, we may be able to treat you via telemedicine- please call the office nearest you to inquire.
Quality Primary Care Makes a Difference
Benefits of Choosing Fast Access Healthcare
From primary care to urgent care, Fast Access Healthcare has you covered. Allergy testing, ultrasounds, weight loss treatment, and much more all located under one roof at your local office.
Searching for your next doctor? Specializing in primary care, our providers can get your health on the right track with annual health check-ups.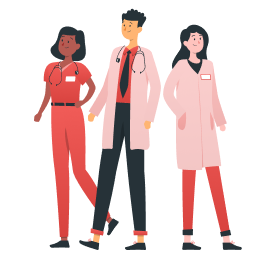 Professional, Courteous team
Our dedicated, friendly team of professionals will be your #1 advocate from the minute you walk through our doors. Fast, friendly care – it's the Fast Access way.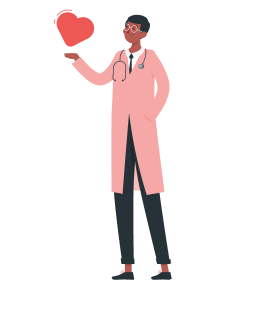 Walk-in visits always accepted
 Walk-ins are always accepted and welcomed at any of our locations. We're a primary care facility with walk-in access. Ultimate convenience for you and your family. What our patients
are saying
Fast Access Healthcare always appreciates feedback from our valued patients. To date, we're thrilled to have collected 97 reviews with an average rating of 4.75 out of 5 stars. Please read what others are saying about Fast Access Healthcare below, and as always, we would love to collect your feedback. "The providers and staff care about the patients and
take time to address all concerns"



"Saw the doctor very quickly, the nurse/doctor were
both attentive and listened"



"I get in and out fast with my appointments. There
are always helpful and nice!"

all major Insurance Plans Accepted
Don't see your plan listed? Please give us a call. We work with a long list of insurance providers.