Primary Care Practice located in Chattanooga, Hixson, East Ridge, Cleveland, Dunlap, Sale Creek, & Jasper TN
Whether you're feeling a bit run down or your diet lacks nutritional quality, you may be concerned about vitamin deficiencies. Fast Access Healthcare — with seven clinics in Chattanooga, Tennessee, and the surrounding suburbs — tests for vitamin levels, and IV therapy to remedy nutrient deficiencies. If you'd like to test for vitamin deficiencies, call the office or book an appointment online. As an urgent care clinic, walk-ins are also welcome.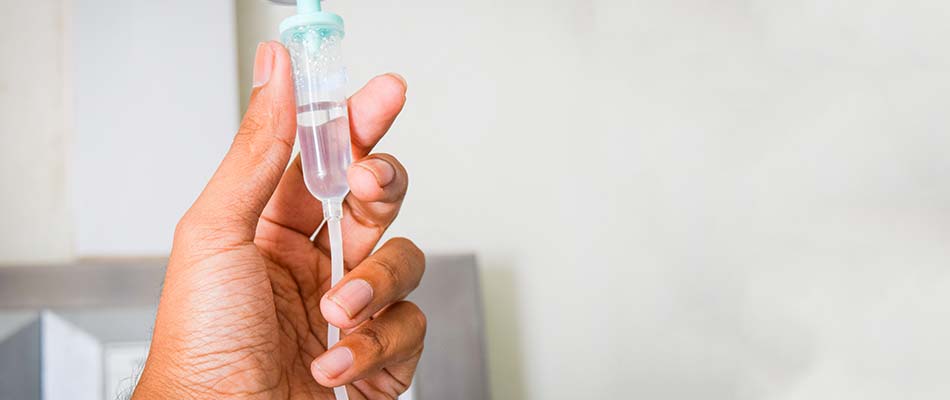 When you're not getting all the nutrients you need, it shows. Fatigue, poor concentration, and muscle weakness are common signs of nutrient deficiencies.
Not getting enough of certain nutrients may cause other symptoms. For example, a lack of vitamin C in your diet may cause you to bruise more easily, low intakes of niacin may make your skin itchy and dry, or low levels of vitamin B12 may cause your hands to feel tingly.
Other signs of a nutrient deficiency include:
Dry or pale skin
Poor night vision
Weakness
Brittle or oddly shaped nails
Muscle cramps
More susceptible to illness
How do you test for vitamin deficiencies?
As a clinic that strives to provide thorough, quality care, the team at Fast Access Healthcare does more than merely test your blood for vitamin deficiencies.
To get a complete picture of your health, the doctor talks to you about your symptoms and completes a physical examination, looking for any signs of a deficiency.
Once the exam is complete, a qualified staff member draws your blood to test your levels for specific nutrients. Most of the Fast Access Healthcare clinics have an onsite lab, so you won't need to wait long for your results.
How is a vitamin deficiency treated?
Treatment for your deficiency may depend on the nutrient your body is lacking. But in most cases, supplementation may be recommended.
The professional staff at Fast Access Healthcare are well-versed in vitamin supplements and only recommend high-quality vitamins that your body can easily absorb.
As a clinic that takes a more holistic approach to medicine, Fast Access Healthcare also offers IV vitamin therapy. This treatment option infuses vitamins into your body through a needle in your arm. But not only do you get a vitamin boost, you also get hydrated.
The IV therapy offered at Fast Access Healthcare is administered by trained professionals and is safe. You are closely monitored as you receive your infusion.
If you want to know more about IV vitamin therapy or get checked for deficiencies, book an appointment online at one of the clinics or come on in, walk-ins are welcome.